Hello, Folks. After our hiatus in 2020 and 2021, we are relieved to be looking forward to another CONtraflow and eager to get back to all of our favorite con activities. Prepare for a hectic schedule of panels, contests, classes, parties and assorted social events. We take Programming seriously at CONtraflow. It's the heart of the convention and this will be our 10th year (out of 11+ because, well, you know). We'll be bringing back some favorite events from the past and we would love to hear what past favorites of yours that you'd love to see again.
Also, CONtraflow is always looking for the next great program or event idea. That's where Fans like you come in. If you'd like to take part in programming at CONtraflow, then please, download and fill out the following form- then email it back to us care of programming@contraflowscifi.org. Bear in mind that participating in programming does not, by itself, earn you a free or discounted membership.
We'll be accepting programming requests through August 31, 2022. There is no guarantee that we'll find room in our schedule for every proposed panel, but we will let you know whether it's accepted or not. And as previously mentioned, we are always on the look-out for new events and workshops- so if you just have a suggestion for a program/panel/workshop/special event that you'd like to see at this year's con, then send it to the director of programming, Rebecca Smith, via programming@contraflowscifi.org.
We look forward to your ideas!
CONtraflow X Programming Event Application WORD
[ ./shared/2022/CONtraflow_X_Programming_Event_Application.docx ]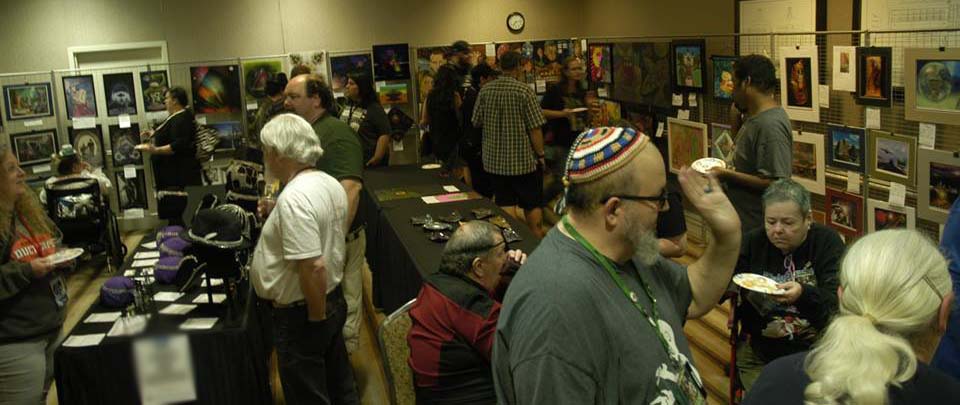 Attention Artists,
Thank you for your interest in the CONtraflow X Art Show and Auction. CONtraflow is a three-day, fan-run, general science fiction convention with a literary focus held annually in the New Orleans metro area. It is dedicated to the genres of science fiction, fantasy, comics, gaming, and anime/manga.
The CONtraflow Art Show features three-dimensional and two-dimensional art in a variety of media within the themes of science fiction, fantasy, comics, gaming, or anime/manga. Our show consists of artwork for viewing or purchase throughout the weekend and an auction on Sunday afternoon. We also provide space for a "Print Shop" to allow for sales of unframed or duplicates of hanging artwork.
read more [ ./art-show--sale#more ]
The CONTRAFLOW X 24-Hour Game Room
The CONtraflow X Game Room staff has lined up some excellent game events and workshops for you– our regional gamers. We have everything from hands-on game tutorials for new and classic RPG's, LARP's, board and card games, to the super-sized and exciting card, role-playing, board and miniature tournaments you want to play. All the Big Easy gaming fun and the good stuff and all in one of the only large 24-hour game rooms in the Deep South!
To help make this happen, CONtraflow needs YOU! We are again looking for Game Masters who want to run events and tournaments at our convention this year. There is prize support and one of the largest game libraries in the south to help you get started- again, all we need is YOU!
read more [ ./gaming#more ]
Friday:
Opening Ceremonies, 5-7pm, Event One
Opening Night Reception (with wine and cheese), 7-9pm, Art Show
Cocktail Party (Sponsored by Area 51), 9pm-12am, Event One
Saturday:
Charity Auction, 2-5pm, Event Two
Costume Contest, 6:30-8pm, Event One
Sunday:
Art Auction, 2-4pm, Event Two
Charles N Brown Memorial Hawaiian Shirt Contest, 4-5pm, Event One
Closing Ceremonies, 4-5pm, Event One
CONtraflow X Cadet Lounge (Kid Central)
CONtraflow strives to provide fun for all ages. There are panels, parties, games, gaming, films, and special events all weekend long-something for every taste and Fandom. However, our convention works hard to provide the next level in everything, so for our younger Fen we offer the galaxy of fun that is the Cadet Lounge.
There are many activities in the CONtraflow Cadet Lounge to keep children active and engaged. The lounge is a place for having fun and being creative without competition or judgement. There will be all sorts of crafting, puzzle activities, drawing and coloring, card, and other kid friendly games such as Minion Trouble and Dominoes. Our Cadets will be able to fill and decorate their own goody bag to take home. All children under the age of 18 years old are welcome. All preschoolers must have a guardian with them. A child must accompany adults. One adult per child can stay in the cadet lounge if the child needs person-to-person attention; otherwise, it will be expected and encouraged that the guardians attend the other activities CONtraflow has to offer. Keep in mind- while children will be able to come in and out of the cadet lounge freely even when a guardian drops them off, children will be encouraged to stay in the room and not wander around.
For more information, drop us an email care of Cadet Lounge at info@contraflowscifi.org
CONtraflow X Cadet Lounge Hours
Friday 12:00 pm – until all children in the cadet lounge have left with their guardian; not later than 8:00 pm.
Saturday 9:00 am – until all children in the cadet lounge have left with their guardian; not later than 8:00 pm.
Sunday 9:00 am – until all children in the cadet lounge have left with their guardian; not later than 5:00 pm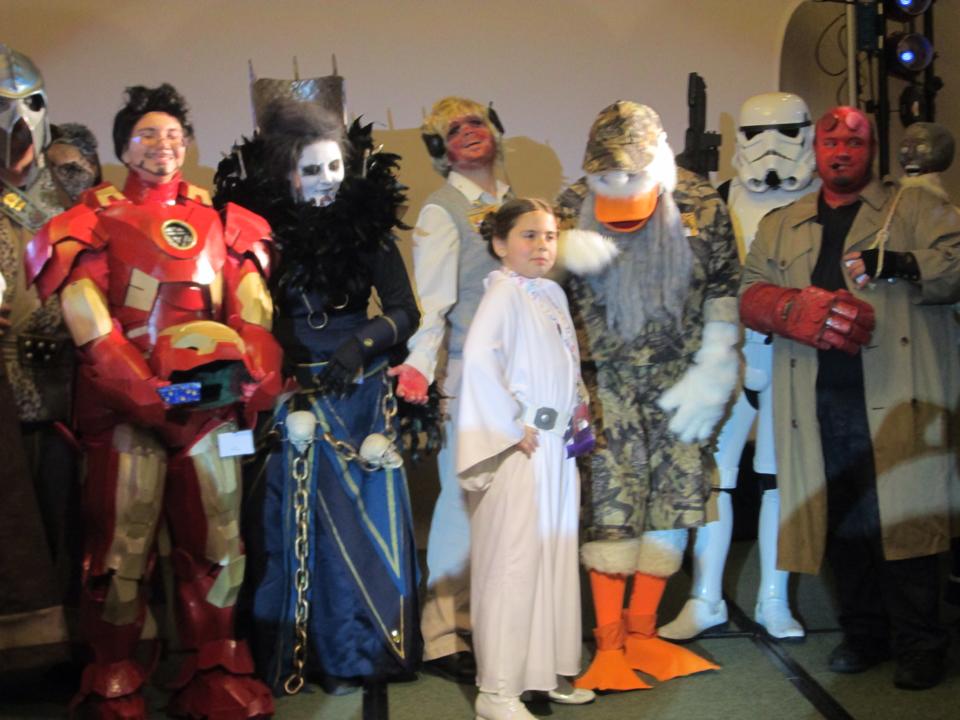 Do you have a love and passion for Cosplay? Whether you are visiting us from the distant past, distant future, another planet, or another dimension come showcase your cosplay skills at the 10th annual CONtraflow COStume contest!
This year contestants winners will be chosen by the audience! That's right the audience will be our judges! Be sure to share this new with friends and family. Prizes and COSmic bragging rights await!
***PS - Please refrain from activating personal teleportation devices during the contest!
Cadet Category - ages 0-13
Astronauts Category - 14 and up