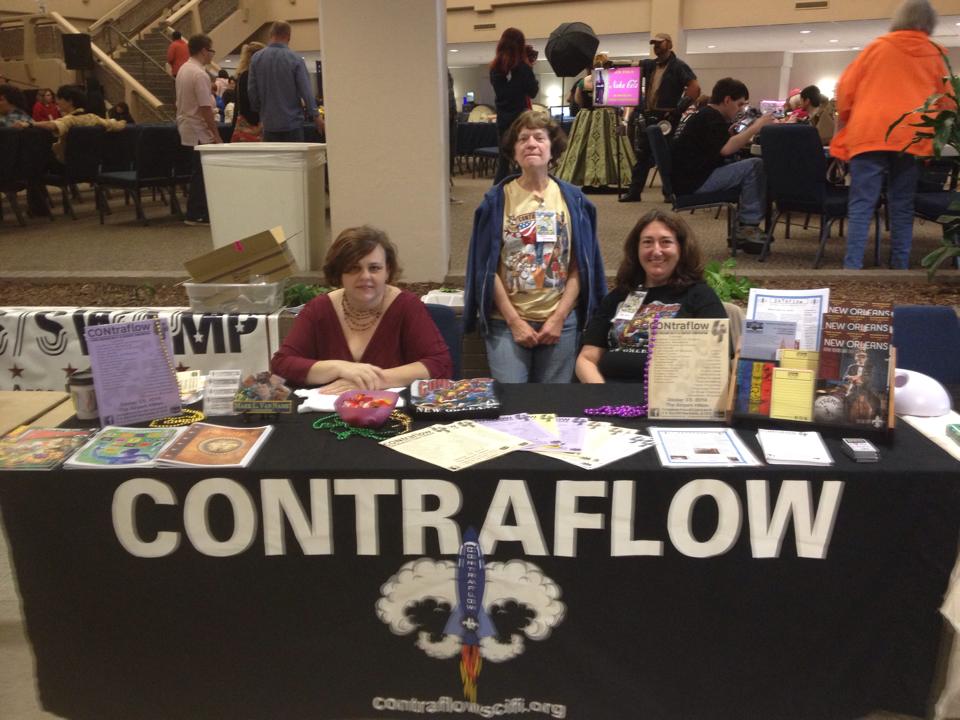 CONtraflow VIII
Science Fiction & Fantasy
Literary Convention
with a New Orleans Flair
November 16th - 18th, 2018
Kenner, Louisiana - New Orleans Airport Hilton
read more [ ./contraflow-viii#more ]

How time flies. It's been over 5 years since the very first NOLA Time Fest way back in June of 2013! If you are feeling nostalgic please check out the photo gallery
[ https://www.facebook.com/media/set/?set=oa.409897245790892&type=3&__tn__=-UK-R ].
For 2018, we may have taken a gap from our usual June time slot, but with a new era of Doctor Who starting on October 7th, 2018 we have taken the show on the road.
This November, Time Fest is excited to materialize TARDIS Row at CONtraflow VIII in celebration of Doctor Who Series 11 starring Jodie Whittaker! Keep a look out on the NOLA Time Fest facebook page
[ https://www.facebook.com/NOLATIMEFEST/ ] in the upcoming weeks for programming details.
Please share and tag your favorite memories from the past years events #CONTRAFLOW8 #NOLATIMEFEST #DOCTORWHO #KREWEDUWHO #CONSORTIUMOFGENIUS on Instagram, Twitter and Facebook.