Brandon Black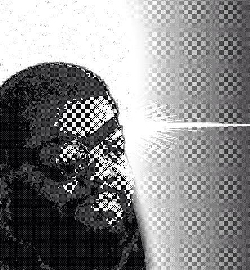 Fantasy and science fiction author Brandon Black is the editor of the By Gaslight steampunk anthology series and the coordinator of the New Orleans Science Fiction and Fantasy Writers' Circle. Brandon is also the Web Content Manager for the Week in Geek, New Orleans' favorite fantasy and scifi themed radio talk show. A new voice in the field of steampunk and gaslamp fantasy fiction, Brandon has a Bachelors in Military and Political Journalism and a Master of Fine Arts in Creative Writing. Most recently, Brandon's steampunk superhero story, "The Night Mississippi Declared War on the Moon," was published in Dark Oak Press' Capes and Clockwork II, edited by Alan Lewis. Brandon lives with his guardian and protector, Battle-cat Princess Kaleidoscope, in his home town of New Orleans, Louisiana.
You can visit him at: www.brandonblackonline.com
[ http://www.brandonblackonline.com ].
---