Editor Guests
---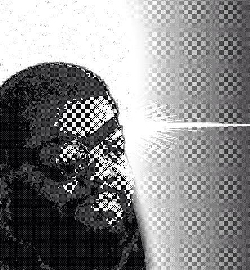 Fantasy and science fiction author Brandon Black is the editor of the By Gaslight steampunk anthology series and the coordinator of the New Orleans Science Fiction and Fantasy Writers' Circle. Brandon is also the Web Content Manager for the Week in Geek, New Orleans' favorite fantasy and scifi themed radio talk show. A new voice in the field of steampunk and gaslamp fantasy fiction, Brandon has a Bachelors in Military and Political Journalism and a Master of Fine Arts in Creative Writing. Most recently, Brandon's steampunk superhero story, "The Night Mississippi Declared War on the Moon," was published in Dark Oak Press' Capes and Clockwork II, edited by Alan Lewis. Brandon lives with his guardian and protector, Battle-cat Princess Kaleidoscope, in his home town of New Orleans, Louisiana.
You can visit him at: www.brandonblackonline.com
[ http://www.brandonblackonline.com ].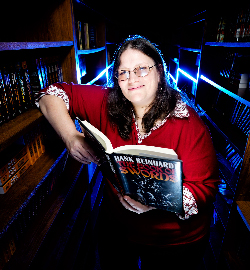 Toni Weisskopf succeeded Jim Baen as publisher of Baen Books, a leading publisher of sf and fantasy, in 2006. She has worked with such authors as David Weber, David Drake, Mercedes Lackey, Lois McMaster Bujold, Eric Flint, Wen Spencer, Larry Correia, and many others. With Josepha Sherman she compiled and annotated the definitive volume of subversive children's folklore, Greasy Grimy Gopher Guts, published by August House.
Long active in Southern science fiction fandom, Toni is the first winner of the Triple Crown of Southern awards, having won both the Phoenix and Rebel Awards given by the DeepSouthCon, and been awarded the Rubble, administered by her "friend" Gary Robe.
She has been nominated for a Hugo Award for Best Editor, Long Form, in 2013, 2014 and 2015.
Weisskopf is a graduate of Oberlin College with a degree in anthropology. The widow of Southern fan and swordmaster Hank Reinhardt, she is the mother of a delightful daughter, and lives in a hundred-year-old house full up with three cats, two dogs, and many spears.